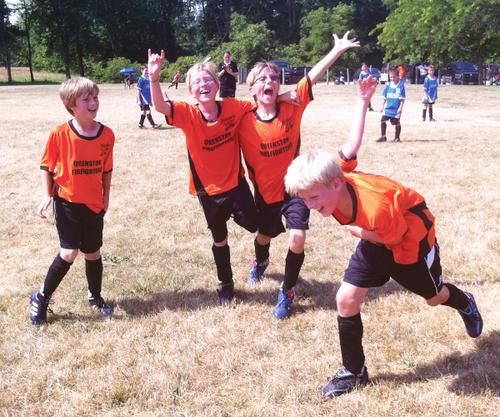 Excitement on the soccer field
After an extremely well-played game, Bridgman and Durksen came out on top with a score of 6-0.
Davin Warner scored one goal, Connor Saxton scored two goals and Noah Ostromecki scored three.
Travis Cairns State Farm fought until the very end and played a fair game.
Shoppers Drug Mart faced the Meridian Credit Union and won 7-0.
Scoring for Shoppers Drug Mart was Ethan Peters with his first hat trick, Jayke Arnold with two goals and John Vanderlee and Jackson Greenlaw each scoring one goal.